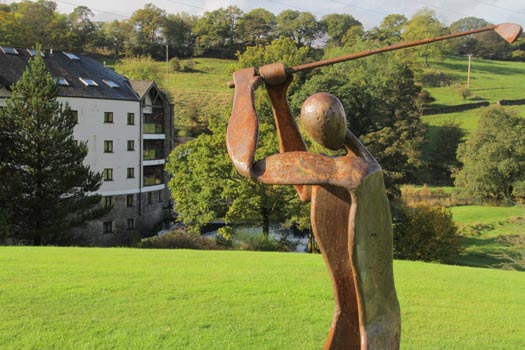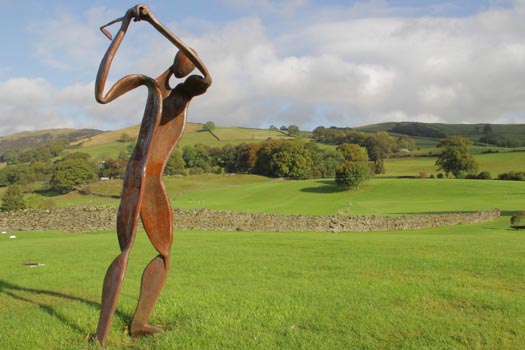 The Stats
The golf practice area is available for use by all residents and their guests. It consists of a nine hole practice course , the longest hole being 304 yards.
The facility is available during daylight hours throughout the year with informal competitions taking place at weekends from April until October. The competitions are of varied formats with golfers of all abilities being more than welcome (It's the taking part and meeting other homeowners that counts!). An entry charge of £2 is made and an informal prize giving usually takes place in the Tower Room following the competition.Those attending are asked to provide their own drinks and nibbles.
The Cowan Head course is well maintained and players are asked to uphold the etiquette that applies at most local golf clubs.
| | | | | |
| --- | --- | --- | --- | --- |
| Hole | Name | Yards | Par | Stroke |
| 1 | Mac's Wall | 141 | 3 | 15 |
| 2 | Double Trouble | 172 | 3 | 1 |
| 3 | Glen Burn | 273 | 4 | 7 |
| 4 | Mind the Sheep | 304 | 4 | 5 |
| 5 | Over the Top | 249 | 4 | 3 |
| 6 | Weir Home | 263 | 4 | 11 |
| 7 | Beecher's Brook | 207 | 4 | 13 |
| 8 | Opera House | 215 | 3 | 9 |
| 9 | Alta vista | 126 | 3 | 17 |
| Out | | 1884 | | |
| 10 | Mac's Wall | 141 | 3 | 16 |
| 11 | Double Trouble | 232 | 4 | 2 |
| 12 | Glen Burn | 234 | 4 | 8 |
| 13 | Mind the Sheep | 232 | 4 | 6 |
| 14 | Over the Top | 259 | 4 | 4 |
| 15 | Weir Home | 253 | 4 | 12 |
| 16 | Beecher's Brook | 147 | 3 | 14 |
| 17 | Opera House | 147 | 3 | 10 |
| 18 | Alta vista | 116 | 3 | 18 |
| In | | 1823 | 33 | |
| Out | | 1884 | 33 | |
| Total | | 3697 | 66 | |
The Holes 1 to 9